Ladies and gentlemen, lieve WFO-Moats,
worldwide, offshore wind power is gaining in importance to meet global challenges. Germany has been comparatively slack in recent years. This is now set to change. In addition to the expansion targets up to 2030, the German government is setting a longer-term target for offshore wind of 40 gigawatts by 2040 and is also introducing the new offshore wind energy law – what does this mean for offshore wind energy in Germany?
It has been official since 10th June. The Federal Cabinet adopts the National Hydrogen Strategy. Electrolysis capacities of ten gigawatts are to be built up by 2040. Offshore wind energy is to play an important role here as well. Denmark and the Netherlands are already developing plans to promote a new generation of renewables from the sea with synergetic solutions from offshore wind and green hydrogen.
So it remains exciting to see how regulators, ship owners, crews and captains will sail on the right course. The Economic Forum Offshore Wind will again face these challenges in the 9th edition with top-class speakers and welcomes you also in 2020. We are well positioned for the new requirements in the context of COVID-19 with new hybrid formats, among others.
Network at the Economic Forum with helmsmen and helmswomen, and lateral thinkers* in the energy industry.
Helgoland welcomes you also in 2020 – Welkoam Iip Lunn!
Deep-sea fresh greetings,
Jörg Singer, Mayor & Chief Ocean Officer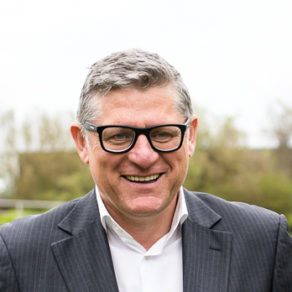 Jörg Singer has been Mayor of Heligoland since 2011. He studied industrial engineering in Germany and the USA. He subsequently worked for various companies in the high-tech industry. E.g. Of Lufthansa.
Prof. Dr. Martin Skiba
The promoted mechanical engineer is a company consultant, Member of the Board of BWO e.V., Member of the Board of Offshore Wind Energy,