Ladies and Gentlemen, Dear WFO Moats,
Globally, expectations for offshore wind power have never been higher. The reason is obvious. Offshore wind is one of the most sustainable forms of power generation. Compared to its life cycle of 25 years, a turbine already amortises its emissions in the first year of operation.
At the same time, the industry continues to face very big challenges. From the EU's perspective, installed capacity is expected to increase six-fold by 2030, passing the 180 gigawatt mark. New technologies with floating and hydrogen production at sea are being added. In addition to the lack of skilled workers, among other things, the framework conditions that need to be put in place are not yet geared to the necessary acceleration of expansion.
So it remains exciting at the 11th edition of the WFO on Helgoland how regulators, shipowners, pilots and captains navigate the right course. The Economic Forum Offshore Wind warmly welcomes you with top-class speakers on 7/8 September 2022.
Network in an exclusive format with the leading helmsmen and women of the energy industry in our country.
Helgoland welcomes you again in 2022 – Welkoam Iip Lunn!
Deep-sea fresh greetings,
Jörg Singer, Mayor & Chief Ocean Officer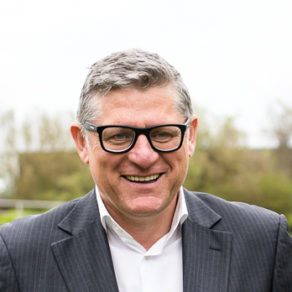 Jörg Singer has been Mayor of Heligoland since 2011. He studied industrial engineering in Germany and the USA. He subsequently worked for various companies in the high-tech industry. E.g. Of Lufthansa.
Prof. Dr. Martin Skiba
The promoted mechanical engineer is a company consultant, Member of the Board of BWO e.V., Member of the Board of Offshore Wind Energy,